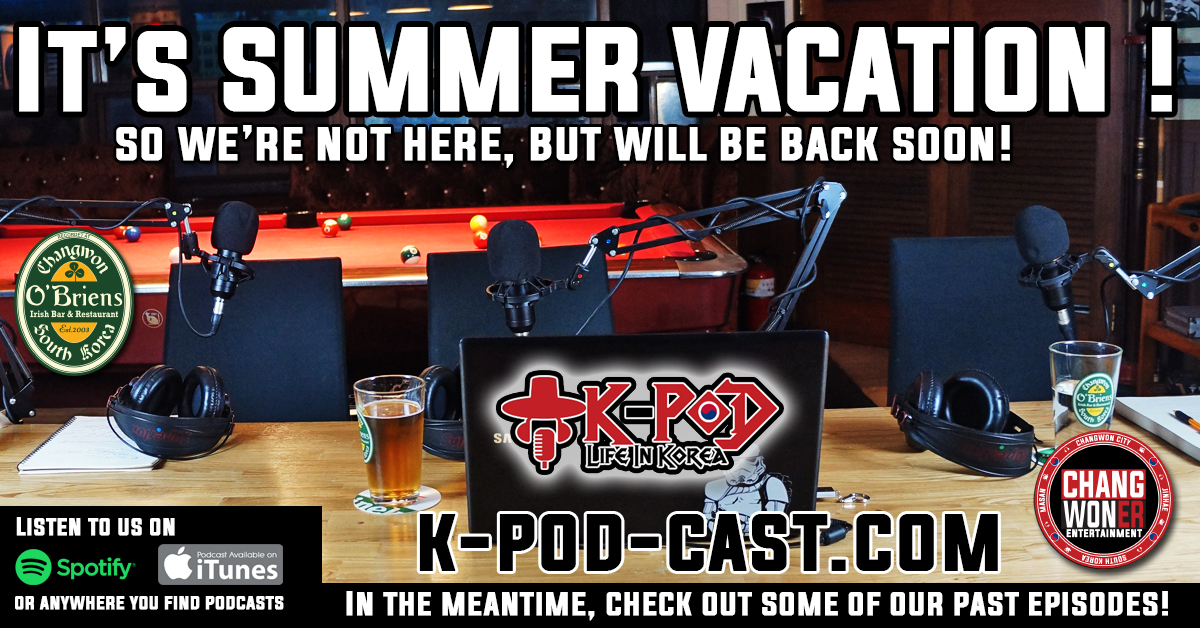 It's SUMMER VACATION!
It's SUMMER VACATION for most of us here in South Korea.
We will be taking a short break from the podcast due to travel and the summer heat.
We will be back soon and stay tuned for a new episode coming up, but in the meantime, be sure to check out some of our past episodes!
You can listen to some of our episodes here:
Or you can check out our latest episode below :
Subscribe to our channel
Sorry, there was a YouTube error.
Listen and Subscribe on….
We will be BACK SOON !