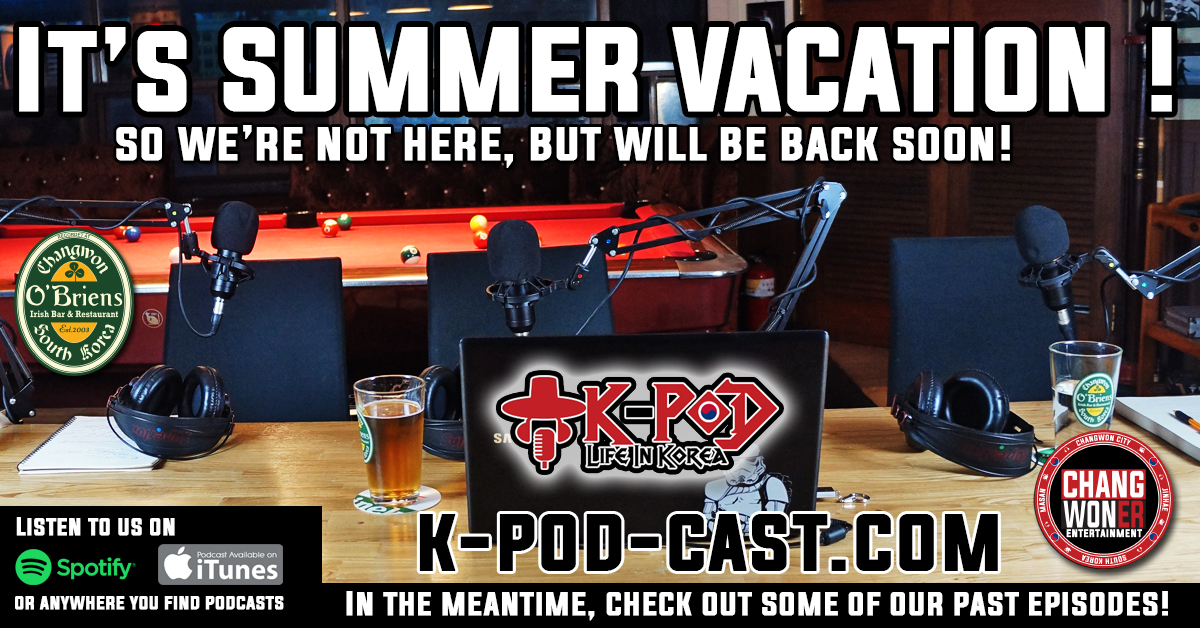 It's SUMMER VACATION for most of us here in South Korea.
We will be taking a short break from the podcast due to travel and the summer heat.
We will be back soon and stay tuned for a new episode coming up, but in the meantime, be sure to check out some of our past episodes!
You can listen to some of our episodes here:
Or you can check out our latest episode below :
Subscribe to our channel
Covid 19 in Korea, China, and It's Effects on Teaching Abroad
Top 5 Pros and Cons to Living in South Korea (Episode 75)
Alternative and Fun Things to Do in South Korea
Shopping and Services in South Korea (Episode 73)
Teaching English in South Korea and Asia - K-PoD: Life in Korea
Summertime in Korea plus Summer Events and Festivals 2019 (Episode 72)
English in K-pop and it's Affects on the Industry
Should You Be Concerned Living In South Korea?
Strange Things in South Korea (Ep 68)
Technology in the Classroom for English Study
Healthcare in South Korea
Student Age Ranges in South Korea. What Age Range Works Best For You?
Listen and Subscribe on….
We will be BACK SOON !